Pick a Category:
• Single Family Homes, Town homes, and Condos
• BYU Approved Properties
• Investment Properties
Unlike most websites this one will allow you to put in exactly what you are looking for and those properties information such as address, color photo, sqft, price, year built, etc. will be sent to you via email. You go through a website so it doesn't take lots of time to download. Feel free to drive by the properties and mark the ones you like and give me a call and I will set up the appointments to see the insides! It's that easy! Be sure NOT to disturb the occupants without an appointment.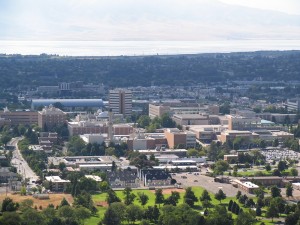 This search will include properties of every real estate company on the MLS computer. It is important to call me and not the different real estate agents on the signs, if you need more information or to view the property. By filling out this form you agree to let me represent you on any property that I introduce you to (click here to find out how real estate agents work) and that you have not signed a Buyer's Agency contract with another Realtor (click here for more info on signing a contract) . I am at no cost to you as the buyer, and believe me this search is the easiest way to find your next home!
The computer will cut out properties that don't meet the criteria. Only put in information that is mandatory for you. For example: If you wanted a garage, the computer will exclude all properties without a garage. If one of the questions below doesn't matter simply leave it blank. When it asks for the number of bedrooms, etc. just put in the minimum number you require. If you have any questions give me a call and I can do the search right on the phone. Otherwise the search will take about 24 hours depending on time of receipt and number of requests.
I look forward to working with you!
R. Scott Stone